We want to sell is a
Mini Compact Front Wheel Loader
, its performance is enough to complete the customer wants it to complete almost all the tasks.We believe that this product can provide customers with an excellent experience, so that customers understand what kind of real good product.
Transmission:

Hydraulic Transmission

Load and Unload Method:

Front Discharge

Certification:

CE

Color:

Red, Yellow, Green.Ect

Wheel Loader Bucket Capacity:

1.0cbm

Wheel Loader Accessories:

Available, Forks, 4 in 1 Bucket.Ect

Transmission of Wheel Loader:

Hydraulic Converter
Type:

Universal Type

Walking Mode:

Wheeled

Engine Power:

<74kw

Condition:

New

Wheel Loader Rated Load:

2000kg

Wheel Loader Dimension:

5600*1800*2850mm

Steering System:

Hydraulic Power Steering Wheel Loader

Max. Discharge Height:

3000mm

Wheel Loader Tire:

16.70-20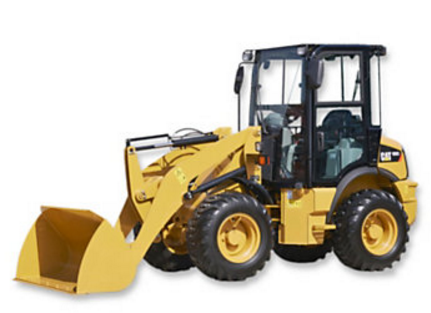 mini compact front wheel loader
Application
The wheel loader is used for loading or transporting sands, coal residue, and sandstone and so on for road construction, environmental sanitation, small and medium-sized civil engineering, or in the station, warehouses and other places. The wheel loader can be combined with auto truck of 3-5tons to load and unload goods, and can conduct bulldozing, digging hoisting and other operations.
Performance Features
The wheel loader uses a hydro-mechanical transmission which can make full use of engine power, and can have an automatic variable transmission according to the external resistance. It avoids power failure of the engine due to suddenly increased external load. The wheel loader can absorb and eliminate the vibration and impact of external load on engine. It protects the drive system and engine, increases the service life, and facilitates the operation, and achieves higher economical and production efficiency.
The wheel loader uses the central articulated frame and load sensing hydraulic steering gear. The machine can achieves short turning radius and superposition of the front and rear tracks upon turning (this will ensure safe driving). The wheel loader has the advantage of easy operation on narrow sites, flexible operation, safety, convenient maintenance and so on.
The wheel loader uses four-wheel drive, low-pressure wide base off-road tires and an oscillating rear axle, so it has sound off-road performance, good traffic ability and larger traction.
The wheel loader is equipped with a single-pipe type hydraulic four-wheel brake.
The wheel loader has a fully enclosed cab and the seats have the functions of vibration reduction and easy adjustment. The wheel loader offers the drivers a comfortable drive and wide view.
Wheel loader model


Engine Details



customer' s requirment
Engine Type
In-line arrangement, Water cooled, 4 cycle diesel engine
Rated Power
59kw
Rated Speed
2400rpm
Buchet
Bucket Capacity
1.0m³
Bucket Type
Heavy-duty bolt on teeth
Max. Breakout Force
50KN
Rated Load Weight
2000kg
Operating Weight
4500kg
Overall Dimensions
Overall Length
5600mm
Overall Height
2850mm
Overall Width
1800mm
Max. Discharge Height
3000mm
Wheel Base
2350mm
Tread
1500mm
Operating
Specification
Steering system
Articulated Frame with Hydraulic
steering
Min. Turning Radius
4600mm
Transmission
Hydraulic convertor
Brake System
Service Brake
Four wheel Hydraulic spread-shoed
brake
Parking Brake
Hand Operated
Tyre
16.70-20